Estimating the Number of Boxes You Have To Shred in Tampa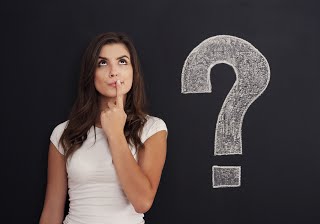 Before your start a shredding project (what most people requesting a shredding service in Tampa Bay service aren't 100% sure about) is figuring out how many boxes or pages of documents you have to shred.
The more documents you have, the more time it will take to do the shredding yourself or pack them up to be dropped off and securely shredded. Our certified shredding company will to you so you don't have to tote heavy boxes of paper anywhere.
Tampa Bay Mobile Shredding partners or Offsite Shredding Companies charge by the number of documents/boxes/trash bags you have. Here are some ways to figure out how many boxes of paper you have for your shredding project.
How Much Paper Can Fit in a Standard Banker's Box or Copy Box?
There's a chance that your shredding company will ask you how many pages you might have in each box. To figure out the number of boxes of paper you need to shred, use these approximations as a guideline:
For a standard banker/copy box, common dimensions are 12.5′" W x 15.5′" D x 10.5′" H
The number of pages per box depends a lot on the type of paper and number of file folders you use. The thicker the paper, the fewer pages you might have per box, but you can usually fit 2000 to 2500 sheets of paper into a standard banker's box.
How Much Paper Can Fit in a Large File Box?
Here are the dimensions and capacity for a large file box: 15′" W x 24′" D x 10.5′" H
Larger file boxes can fit approximately 4000 to 4500 sheets of paper. Since they're double the size, you get twice the capacity- but they're going to be counted a bit differently since most companies charge by the pound. A standard banker's box is about 30 pounds- these are about 50-60.
How to Measure Your Documents per Inch on a Shelf: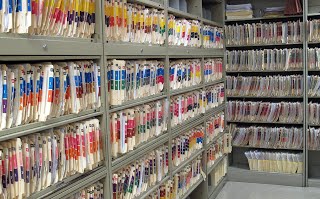 Another way to determine how many boxes or sheets of paper you have to shred is by estimating how many documents you have per inch on a shelf or in a filing cabinet. This estimate depends on how tightly packed your papers are on the shelf. On average, you'll have around 125 to 180 sheets per inch of space available on any shelf.
If your documents aren't packed tightly and you have 150 sheets per inch, then you need one standard banker's box for every 13" to 16" of space on your shelves.
If you have lots of documents packed on your shelves, you're going to have approximately 200 sheets per inch or one standard banker's box for every 10" to 12".
These are approximate numbers, but by using these examples, you should be able to estimate how many boxes of paper you have- and what service will work best for you.
Pricing for Your Shredding Project Depends on Which Tampa Shredding Service You Choose
Here are some estimated prices for each of the services we offer in Tampa Bay. This will help you figure out which service works best for you based on the size and scope of your shredding project.
Mobile Shredding – Mobile shredding services anywhere in Tampa Bay are actually less expensive than dropping them off to be shredded- if you have more than a couple of boxes. If you have up to 10 boxes of paper to shred, you are looking at right around $100 for your office to have a mobile shredding truck come and shred your documents while you watch on site.
Offsite Shredding– You don't have to leave the office if you choose offsite shredding. This service is a bit more economical and is really geared for projects where you have a large number of boxes to shred. A Tampa Bay-based shredding company will still pick your documents up, but instead of shredding them on site they'll and transfer them to a secure facility to be shredded. A typical price is $60 -$75 for that same three hundred pounds, 10 box project.
Get Free, No Obligation Quotes on Shredding Services throughout Tampa!
No matter which service you choose, Tampa Paper Shredding Service offers secure, easy-to-manage solutions for shredding your documents. To get Free, No-Obligation Quotes on Mobile or Offsite Shredding in Tampa Bay today, fill out the form to the left, or give us a call at (813) 703-1515.